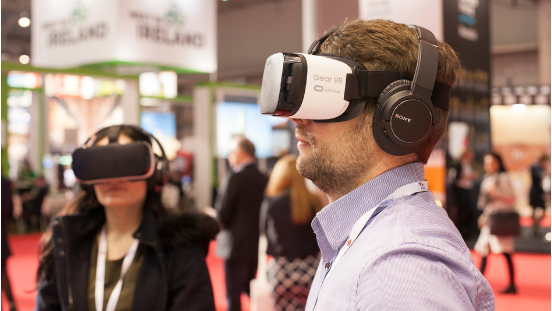 IBTM China has teamed up with digital marketers DAHLIA+ Agency to provide an interactive tech zone at its 2019 event in Beijing, August 28-29.
The Technology Zone will feature a stage for event technology and event-design experts to share their latest concepts and ideas. Similar zones have been a feature at other IBTM shows, such as IBTM World in Barcelona.
DAHLIA+ will also run a tech bar where attendees to get answers to questions about professional branding, social media usage, digital marketing and tech solutions.
Select tech-focused exhibitors will be able to display their products in the zone and make presentations showcasing their latest concepts and ideas. There will also be guided event-tech tours tailored towards the needs of hosted buyers to help them plan and execute outstanding events and establish strong business modules.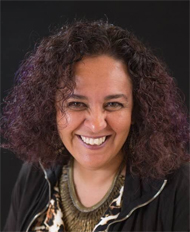 DAHLIA+ was founded by Dahlia El Gazzar (right), who was named one of the Smart and Inspirational Women in Meetings two years in a row by Smart Meetings Magazine. With over a decade of experience in meetings and events, Dahlia works with a wide range of events professionals, helping them change the way they work through smart event technology, productivity habits, and unique digital marketing strategies.
Nicole Ci, event manager, IBTM China says: "We're thrilled to be collaborating with DAHLIA+ Agency for our new Technology Zone at IBTM China this year. With technology playing such a vital role in our industry as well as an increasing role in our lives, the new Technology Zone will provide attendees with access to expert knowledge and advice, as well as showcasing the latest technology-focused exhibitors.
"DAHLIA+ Agency's experience and expertise will help attendees understand the full extent of opportunities around technology in meetings and events and help them stay at the cutting edge of the latest industry trends and technological developments."
Dahlia El Gazzar, founder of DAHLIA+ Agency, said: "Technology and our digital world is constantly evolving and quickly. Here's our constant at the moment: event professionals are always in need of the right mix of education, peer-to-peer sharing of best practices, and connecting with different tech solutions personally. We are looking forward to offering this experience with IBTM China at the Tech Zone and building on this tech experience in future years."
Almost 200 exhibitors are confirmed to attend IBTM China this year, from over 30 countries with several new international exhibitors confirmed including Meliá Serengeti Lodge, Corinthia Hotels, West Prairie Tourism, GL Events, Astana CVB and Russia CVB, as well as many returning exhibitors such as San Francisco Travel Association, Sri Lanka Convention Bureau and South African Tourism. Chinese exhibitors include Beijing Xicheng Tourism, Shanghai New International Expo Center, and Macau Government Tourist Office.
For more information about IBTM China click here.