A SPEAKERS agency has teamed up with Get Global to create an Inspiration Corner for the one-day meetings and incentive industry event.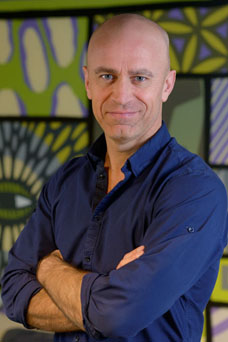 ICMI Speakers & Entertainers will showcase inspirational speakers such as Stephen Scheeler (right), former managing director of Facebook Australia & New Zealand, who steered the site's growth in the region from start-up level to over US$1 billion in annual revenue.
The partnership is among a host of enhancements for Get Global 2018, to be held at ICC Sydney on July 20, and follows the success of the inaugural show last year. The Inspiration Corner will offer a learning platform for attendees to further their industry and business knowledge.
Get Global stakes claim to No.1 outbound expo spot
"We wanted to offer an area where buyers and exhibitors alike could sit, relax, learn, be inspired and invigorated by the speakers from ICMI," said Get Global director and founder, Gary Bender.
Fellow founder and director Donna Kessler added: "ICMI is globally renowned for working with some of the biggest names in the world. From celebrities, to sports stars, to high achievers in business – we knew our partnership would ensure Get Global attendees would have access to educational content and speakers at our event they may not have been able to listen to elsewhere."
Get Global recorded more than 1,320 connections at Get Global 2017, and said the 2018 event was set to deliver on its slogan "Where the World Meets" and attract even more decision makers from around the world.
Five ways to up your game and attract buyers
Viki Markoff, general manager, ICMI Speakers and Entertainers, said: "Having seen the calibre of buyers and exhibitors that were attracted to the first Get Global event, we are thrilled to be delivering the Inspiration Corner."
Speaking about his involvement with Get Global, Stephen Scheeler said: "When speaking with smaller, more intimate groups, I like to be able to offer a personal perspective on industry trends and how they translate my 25 years of business learning and building, into ways they can grow and promote their own businesses.
"I'm looking forward to speaking at Get Global and using my experience to educate and inspire business development."
The full 2018 Get Global Prospectus can be viewed here.