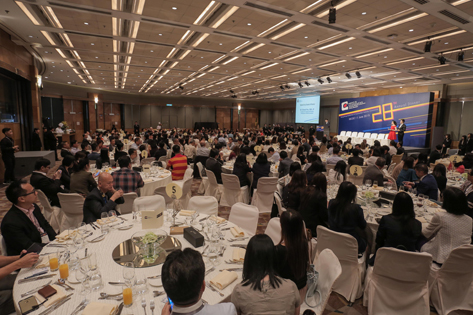 EXPERTS from Jack Morton, Pico+, internet giant Tencent and others will share insights on event technology and the 'festivalisation' trend when Hong Kong Exhibition & Conference Industry Association (HKECIA) gathers on June 6.
The association's annual dinner is preceded by a conference at Hong Kong Convention & Exhibition Centre where seven leading figures in the region's business events industry will take part in presentations and panel discussions.
The topics arise from a survey the HKECIA carried out among members seeking to identify the issues they felt were the most important, namely:
The increasing importance of technology in creating smart events, and
Festivalisation of events – the changes required to create lively and engaging attendee experiences so that visiting a trade exhibition or convention becomes not only a necessity, but also an enjoyable experience that is looked forward to and recommended to peers.
Experts who have been invited for the conference, which starts at 3:45pm, June 6, are:
Ian Chan, Senior Director, Business Development, International Business Group, Tencent
Justin Choy, Managing Director and Lead Design Engineer, Creative Technology Hong Kong
Michelle Cao, Founder and CEO, VPhoto
Gu Xuebin, Chairman, IAEE Asia Council; Managing Partner, SINOPlus Advisory; Founder & CEO, WeMeet
Sarah Williamson, Vice President & Creative Director, Jack Morton
Gregory Crandall, Director of Brand Engagement, Pico+ Hong Kong
Mark Cochrane, UFI Regional Manager, Asia Pacific.