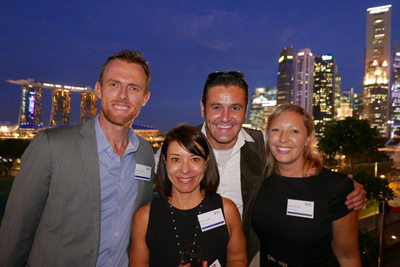 Buffalo Tours, a Bangkok-headquartered operator, has opened a MICE division to serve a growing demand for events and incentives across its 11 Asia destinations.
Sarah Randall, former head of meetings, events and incentives at Centara Grand Bangkok, will lead Buffalo Events. The new team seeks to support corporate clients and agencies in "crafting meaningful events and incentives".
Buffalo Events, which was launched in Singapore, will also provide specialist event services for small groups focusing on unique experiences and CSR.
Randall says Buffalo Events will continue the company's commitment to sustainable tourism. "With a wealth of experience in the region, Buffalo Events is excited to offer engaging and impactful events which fit client agendas, but also have a positive effect on the community in which we operate," she says.
Buffalo Events will focus on teambuilding and incentives, providing corporate transfers and unique venues for dinners, meetings and other events.
The new division will draw upon Buffalo Tours' 22 years of experience in providing unique product ranges and connections to local social enterprises and community projects. Experiences can be tailored for corporate clients, particularly those seeking to expand their CSR credentials.
"Our team of experienced MICE staff is committed to providing excellent customer service and delivering bespoke tailored events that are on point for our clients' needs, while maintaining our commitment to responsible tourism," Randall adds.
Main picture: Members of the Buffalo Tours team at the launch of Buffalo Events in Singapore