A CENTRE for excellence in life sciences used by a leading meetings organiser when working with pharmaceutical and medical clients is being extended to the company's business travel arm.
BCD Travel has established a Life Sciences Center of Excellence following the success of BCD Meetings and Events' existing service as demand for expertise grows among corporate travel organisers amid the Covid pandemic.
The launch is seen as strengthening BCD's partnerships with the life sciences sector developed over the past two decades and more.
More… Pharma giant's teams scale Everest online
It draws on "deep institutional knowledge" across more than 100 customers and 40-plus therapeutic areas. BCD says it services 90 per cent of the top 20 pharmaceutical companies and is the worldwide travel and meetings leader for the life sciences industry.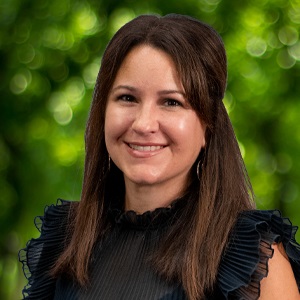 "We are excited to launch a Life Sciences Center of Excellence, one that builds upon BCD Meetings and Events' focus and together allows us to channel our expertise into global, compliant and comprehensive solutions that solve our customers' unique and complex programme needs," says Kessie Bratko, senior vice president, Global Client Team and a Life Sciences Center of Excellence senior executive.
While traditional corporate travel has slowed drastically during the pandemic, Bratko says the life sciences industry is facing unique challenges, including the need to expand traditional support to include frontline workers.
More from BCD… Corporates overspending on hotels by millions
She said BCD Travel has defied the pandemic's constraints, channeling its skills and expertise to enhance programmes that ensure compliance and improve the traveler experience.
Paige Furr, of Pfizer's global business service, enterprise travel and meetings team, said BCD's strategic leadership "reaches far beyond the confines of traditional travel and meetings management".
"We applaud BCD for evolving their Life Sciences Center of Excellence during a pandemic, illustrating that their focus on the voice of the customer has not wavered in uncertain times," said Furr.
"The heightened focus on patient-centricity shows leadership and is squarely in line with what's most important to us."
BCD said the centre would turn "expertise into insights through strategic consultation and best practices". It will further…
Maximise the health care provider, patient and traveller experience while balancing complex compliance and regulatory requirements;
Identify novel value drivers specific to life sciences organisations;
Leverage expertise, capabilities, and technology to deliver best-in-class programmes;
Provide holistic solutions across travel, meetings, HCP/patient engagements and consultancy; and.,
Deliver patient-centered programmes that increase transparency, maintain sensitive care requirements and limit study team burden.
Clinical trials, always a crucial factor in the life sciences ecosystem, have achieved new prominence in the Covid era, a BCD spokesman added.
BCD will soon announce an enhanced approach to deliver an improved patient travel experience with the benefits of a corporate travel programme.