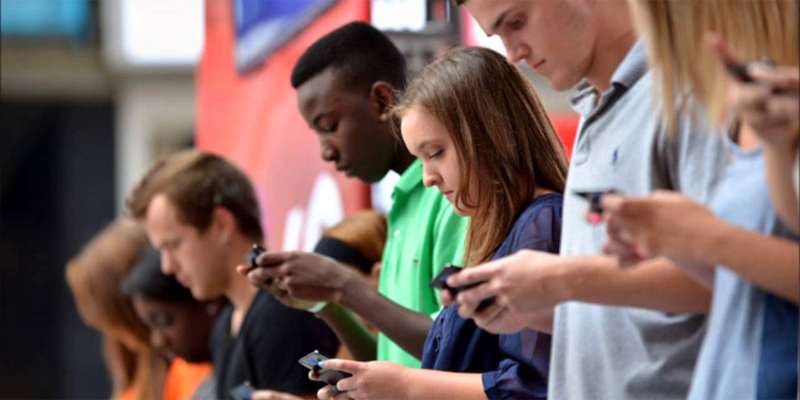 Meetings professionals can't afford to rest on their laurels when it comes to Generations Y and Z, warns Melbourne Convention Bureau CEO Karen Bolinger.
Speaking at the Asia-Pacific Meetings and Incentives Expo in Melbourne last month, Bolinger (right) warned that industry professionals "have a lot of work to do to keep up with Generation Z" in terms of digital offerings.
IMEX: Gen Z, unsubscribers and other disruptors for 2017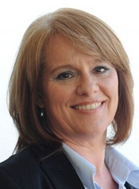 Citing findings from the newly launched Future of Business Meetings Industry Report, Bolinger (right) said that Generation Z "are the first fully global generation shaped in the 21st century and connected through digital devices and engaged through social media. They're not just tech savvy; they are the technology creaters of today and the future.
"92 per cent bring with them an expectation that technology should be integrated through an event. It's an expectation. It's not a 'must have': it's an absolute expectation. It needs to be intentionally incorporated throughout the event.
"If we don't have a digital presence, then in the lives of the younger generations we don't exist," she warned.
The Future of Business Meetings Industry Report, launched by MCB at Aime, shows that the profile of the traditional conference attendee is shifting towards a younger delegate with expectations of more socially responsible and tech-driven events.
More on the Future of Business Meetings Industry Report
Background: Generation Z
"By 2025, more than half of the workforce will be comprised of Generation Y and Z," said Bolinger. "Over the next decade, Australia will experience its biggest intergenerational leadership ever. And now when we look at conferences, each generation is represented. Anything from Generation Z or 'screenagers', as they're now known, the eight- to 22-year old age group, to the builders, the 71-plus group.
"It's the largest generation ever, and it comprises 30 per cent of the world's growing population. There are over two billion of them."
Gripe no more about millennials
Dealing with the disruption
Bolinger also urged meetings professionals to recognise the "opportunity" that the generation shift provides.
"I think it's a disruptor that opens up an opportunity. And if you don't have opportunities, things just stagnate and stand still.
"It's a really great opportunity to sit down and go 'that's messing the market up, how do I respond to that?' Perhaps you need to do a bit of inward looking, as well as outward looking, about how you create your business going forward."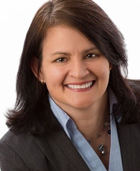 Also speaking at Aime, Kerry Prince (left), ibtm portfolio director, said that "format changes" and "content" were key to moving forward.
"It doesn't matter what the generation is, making sure you're delivering value is incredibly important. We try to focus on the different formats people are focusing on and then adding a level of expertise on top of that and evaluating what people say they want and what they actually need.
"So rather than asking people what they want, we ask them what they need and convert that into a different product. The strategic plan for the ibtm portfolio is making sure we're delivering the right content at the right time to the right people.
"We already have pod formats, we already have exhibition formats: we are looking at rolling out very specific, niche conferences about different topics throughout the year and different places. It's a continuous process of customisation."
Karen Bolinger: Changes at Aime give opportunity for reinvention
Physical measures: Melbourne Convetion and Exhibition Centre
Michael Walsh (right), director of strategy and innovation at Melbourne Convention and Exhibition Centre, says being flexible is key to dealing with this disruption.
"I think that's in part around all the types of spaces you can build within your space. You need informal networking spaces, places where people can sit down and charge their laptops or interact with others in that sort of setting, and more food and beverage offerings."
Commenting on how MCEC, which is currently being expanded, will cater to the emerging generation's needs, Walsh said: "There's a restaurant as part of the expansion. So we're providing a space where people can meet after a conference or sit down and have lunch together and have a really good dining experience, and network and break away from it all.
"We're also creating outdoor spaces with a courtyard off one of the buildings. We're not just creating an area where people can have their lunch; it's actually an event space as well."
The needs of Generation Z were factored into the expansion plans, according to Walsh.
"One of the major things we did is consult with our customers and ask what space they wanted us to build. Rather than going on the premise of our exhibition space, we were going out and doing the market research and asking 'what do you like that we've got? What would you want us to do differently?' and 'How can we enhance what we do'. I think we've got a really good design for that."
The A$200 million (about US$152m) MCEC expansion is due to be completed by mid-2018, adding nearly 20,000 sqm of event space and increasing the venue's total size to over 70,000 sqm. A drawing of the finished venue follows: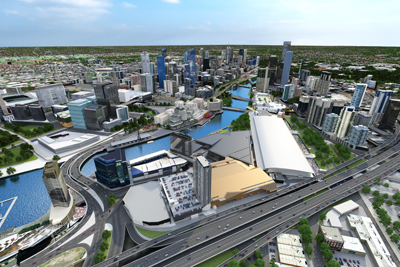 For more news and announcements from Aime 2017, see our roundup.