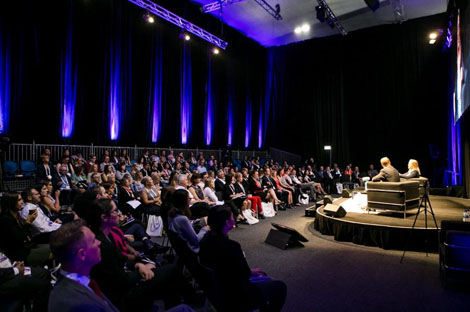 The Asia-Pacific Incentives and Meetings Expo (AIME) has announced the introduction of a free series of educational sessions designed to support exhibitors to maximise their investment in the lead up to and during the show in February.
The series, which includes two webinars and a face-to-face seminar, aims to provide a deeper understanding of MICE buyers to enable better engagement with delegates and maximise connections made during the expo.
Topics covered include "understanding the MICE client", "effective client engagement for sustainable long-term relationship building" and "making the most of your opportunity". The sessions will be hosted by coach and consultant Louise Harrison (pictured below).
With nearly 30 years' experience managing corporate conferences, product launches, incentive travel reward programmes, association meetings, congresses and exhibitions across the globe, Louise will share her specialist experience with the AIME exhibitor community.
Harrison described the educational series as "a great initiative for AIME exhibitors to expand their knowledge and reach in the MICE industry".
"It's all about the way we communicate with each other and the development of long-term relationships that result in higher ROI," she said.
"Across the series I will share insights on how to identify with a buyer and enhance the value of connections, what influences a buying decision, how to be confident and deliver more effective proposals, along with making the most of appointments while at AIME."
Harrison said the series would be valuable for exhibitors "who might not have engaged a consultant, or are exhibiting for the first time".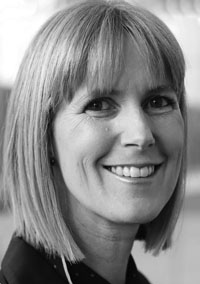 Angela Sciacca (pictured right), project manager with Reed Travel Exhibitions, described the value of the series for exhibitors' ROI as "priceless".
"The creation of this education series aligns with the launch of our AIME first timers area, which will showcase a number of the industry's latest rising star companies and local businesses.
"For first timers and industry stalwarts alike, it's vital to know your target audience, what they're looking for and what motivates them, especially in our changing industry landscape. This is a huge advantage and opportunity for exhibitors to learn how to increase engagement," Sciacca said.
AIME attracts leading destination bureaus, including New Zealand, San Francisco and LA, along with major industry brands, including Cvent, Hyatt Hotels and One&Only Resorts.
Showcasing in the first timers' zone in 2018 will be Gladstone, EventPro, Galabid, Railplus, SNE Group and Catherine Manuell Designs.
AIME will be held on February 20 and 21 at the Melbourne Convention and Exhibition Centre.